Quality Inputs Grow the Best Cut Flowers
At Maple Park Farm, we understand the importance of using high-quality inputs in cut flower production. The quality of the inputs such as seeds, tubers, corms, soil, fertilizer, and water directly affects the growth and development of the plants.
Using quality inputs promotes healthy growth, strong root development, and increased resistance to pests and diseases.
By using only the best inputs, technology, growing practices, and harvesting at the optimal time, we are committed to providing you with the freshest cut flowers.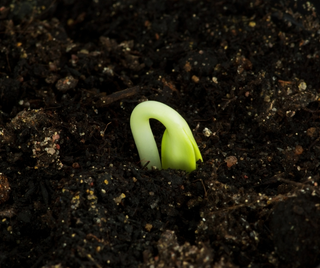 QUALITY SEED
We grow the majority of our cut flowers from seed, therefore using quality seed is essential for even and uniform germination.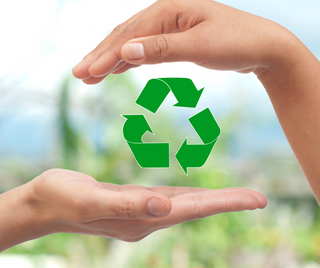 Recycling
In an effort to reduce waste in our cut flower production, we incorporate the following practices:
- leaves stripped in the field are left to break down and add organic matter into the soil
- we reuse our growing crates year after year. The growing media is reused in our vegetable production.
- vases for our arrangements are reused whenever possible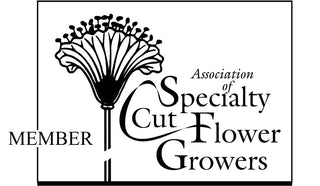 Professional Associations
We believe in lifelong learning and surrounding yourself with like-minded people. The other members are a wealth of information. We are proud to be a member of the Association of Specialty Cut Flower Growers.
"EVERY FLOWER OF EVERY TOMORROW ARE IN THE SEEDS OF TODAY"