About us
Hey There, we're the Rude's!
We are a small family farm located in rural Alberta with a passion for growing.
Most days you can find us getting our hands dirty working on the farm. It may be in the field, gardens, greenhouses or with the animals.
When we aren't busy working on the farm you can catch us at the lake, at a rink, rodeo or cooking smores around a campfire. These are a few of our favorite past times.
Thank-you!
Kent, Stacey, Kaitlyn & Ty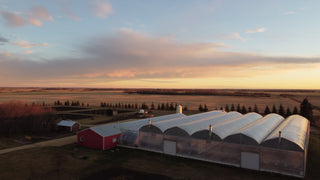 HOW IT ALL BEGAN...
We built our storefront and first greenhouse in the winter of 2004 and opened our doors for our first bedding plant season in May 2005.
Later that fall, we added an additional greenhouse. This extra greenhouse space was minimally heated and was initially used as a hardening-off area for our bedding plants and custom containers.
In 2018, we purchased a 5-bay gutter-connect greenhouse from a tomato grower that was retiring in the Brooks area. This was a huge job dismantling, hauling all the pieces back home, and rebuilding the greenhouse again piece by piece, bolt by bolt.
We started growing bedding plants in the greenhouses and have added vegetables and cut flowers over the years.
"There is no power to change greater than a community discovering what it cares about"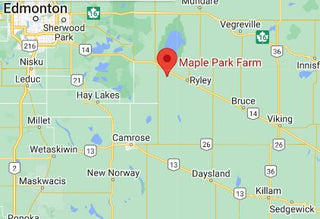 Where to find us
Tofield
18311 Township Road 502
Tuesday to Sunday: 9 - 5
(780) 662-3820