If you answer YES to any of these questions, a weekly veggie box is what you need.
1. Do you enjoy fresh vegetables but don't have the time or space for a garden?
2. Do you want to know how your food is grown?
3. Do you want to be part of a community around local food?
Details of our 2023 Weekly Veggie Boxes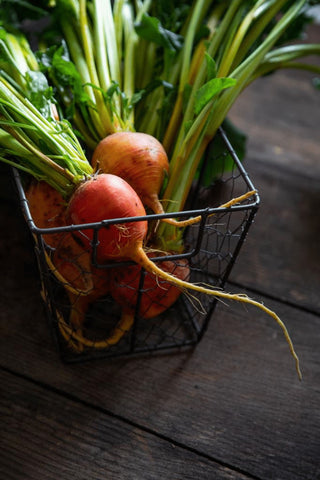 First Delivery
July 20, 2023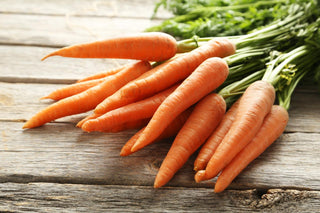 Pickup locations
4 to choose from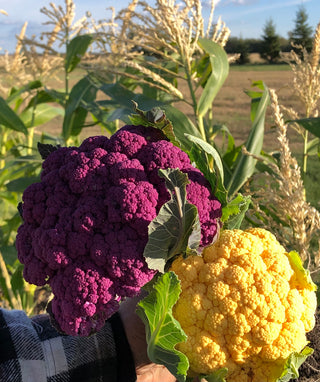 2 Sizes Available
Small & Large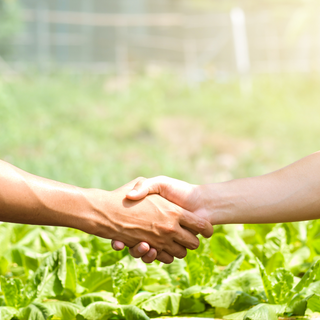 Pick-up Locations
In addition to picking up at our farm, we have partnered with 3 local businesses to offer convenient pick-up for you.
Ryley: River Rock Cafe
Tofield: Moonshine Cafe
Sherwood Park: Crossfit Sherwood Park
Camrose: TBD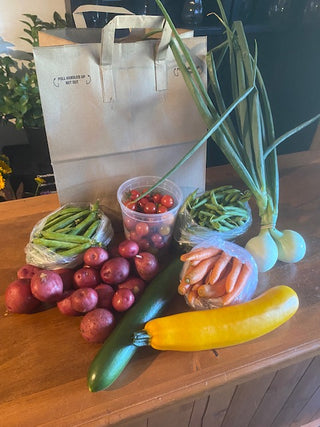 Which size is Right For Me?
The picture, to the right, is a small veggie box from week 7 in 2022. The large vegetable box for this week would have included extra peas and carrots.
A small vegetable box works out to $29 per week.
If you feel your needs are somewhere in between, purchase a small veggie box and order a la carte from our online store.
Have Questions?
If you are still unsure if this is right for you. Please check out the links below for more information.